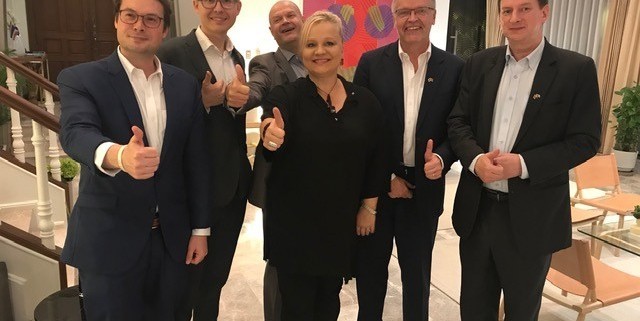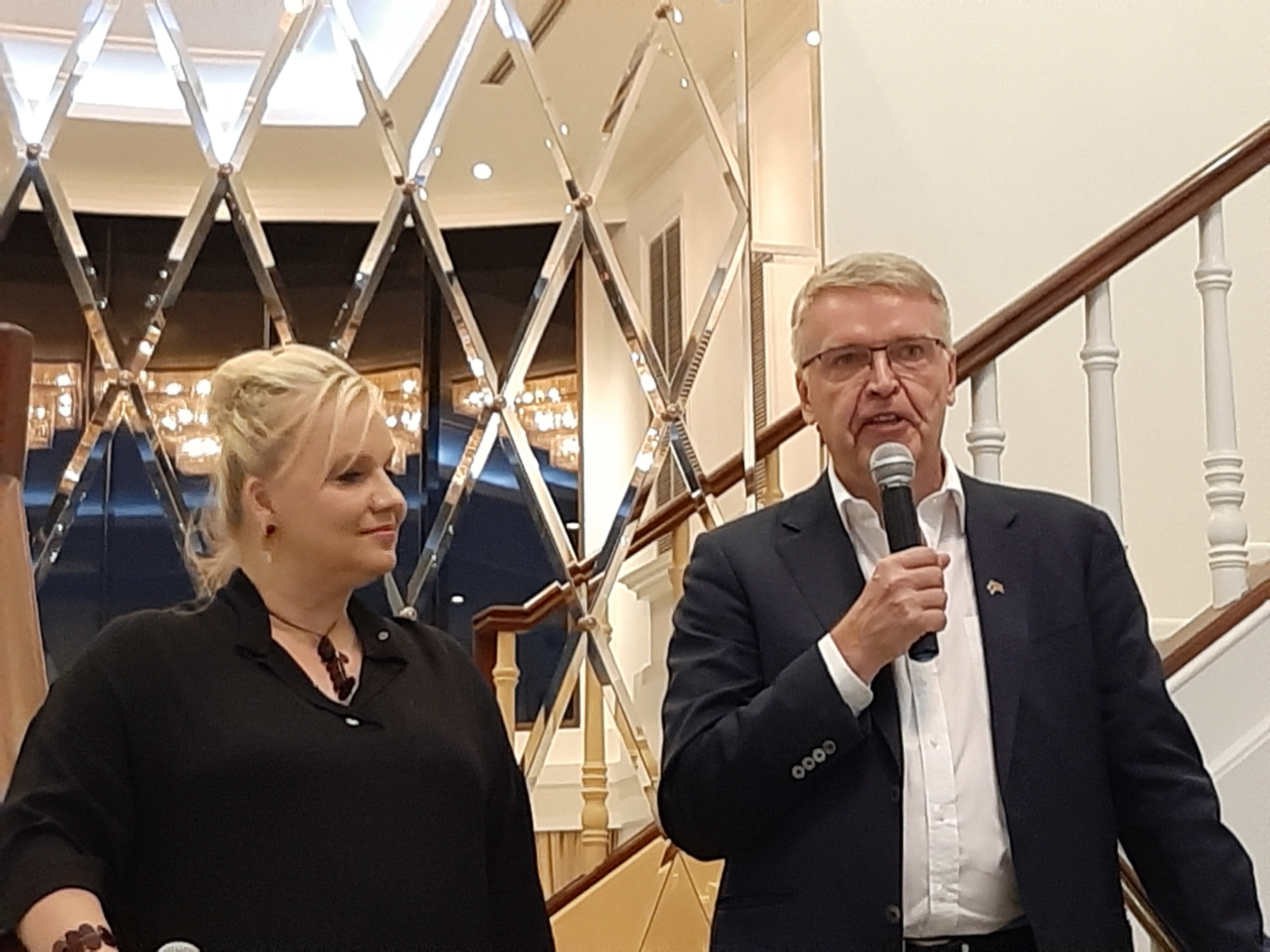 On June 6, 2019, The Embassy of Finland and TFCC organized "Waste-to-Value" Business Opportunity Validation Workshop, the goal of which was to present some identified market opportunities suitable for the Finnish companies working in this sector, and get comments and suggestions from participating companies on how to tap into these opportunities.  The event also provided a perfect platform for the key players, which have already established their operations here, for exchanging ideas and experiences, related to issues associated with waste management.
In total, 39 participants (representatives from Finnish and Thai businesses, Thai state officials and University scholars) shared their views on existing opportunities and barriers which slow down the business development in this sector.
The participants identified the following challenges for Finnish companies which impede winning the deals from ongoing and upcoming local projects:
1)      Understanding the real needs of customers and decision-making criteria;
2)      Understanding the local culture and conditions for participating in the upcoming bids; (Very often the participation process is non-transparent and the bids are won by those, who are in close connection with the decision-maker);
3)      Price-quality ratio; (Finnish companies usually have to master so-called "value selling", as they are hardly ever the cheapest solutions.  The stress should be made on the unique value they offer to the local customer);
4)      More commitment from the Finnish side; (Selling the products/services via local partners without active participation in terms of investment will not lead to a successful business in Thailand);
5)      Project financing; (Finns should offer competitive financing.  Otherwise, it is very difficult to win deals against competitors from Japan, South Korea, China as well as from other western countries, which sometimes offer their solutions with a set of complete financing instruments);
The participants agreed on the following possible ways to overcome these barriers:
1)      The TFCC and the Embassy could open the doors to government and high-level decision –makers.  Just talk to us!
2)      TFCC can help in finding reliable local partners (this is a service which helps the companies to find the best possible expert to develop the Value Proposition and engage successfully with the right partners in the right sales channels);
3)      TFCC can help sharing the knowledge and information.  The Chamber offers a "mentoring service" which connects the newcomers to the industry experts and "product champions";
4)      Organization of seminars, market updates and workshops (where participants can further exchange their experiences and interact with each other).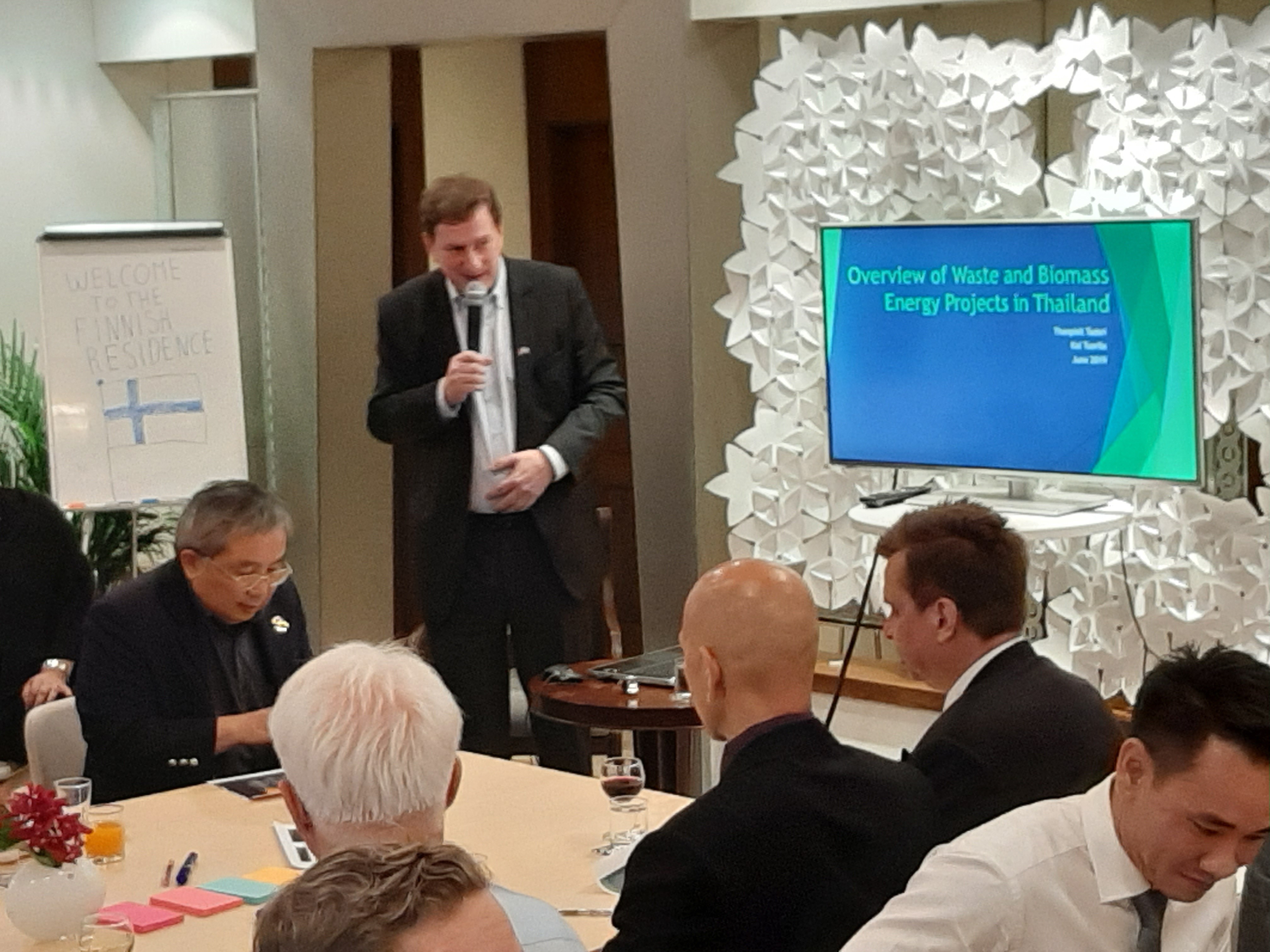 https://thaifin.org/wp-content/uploads/2019/06/Waste-13.jpg
480
640
TFCC Editor
https://thaifin.org/wp-content/uploads/2015/02/tfcc_logo.png
TFCC Editor
2019-06-11 14:36:00
2020-01-08 12:51:48
Waste-to-Value Validation Workshop