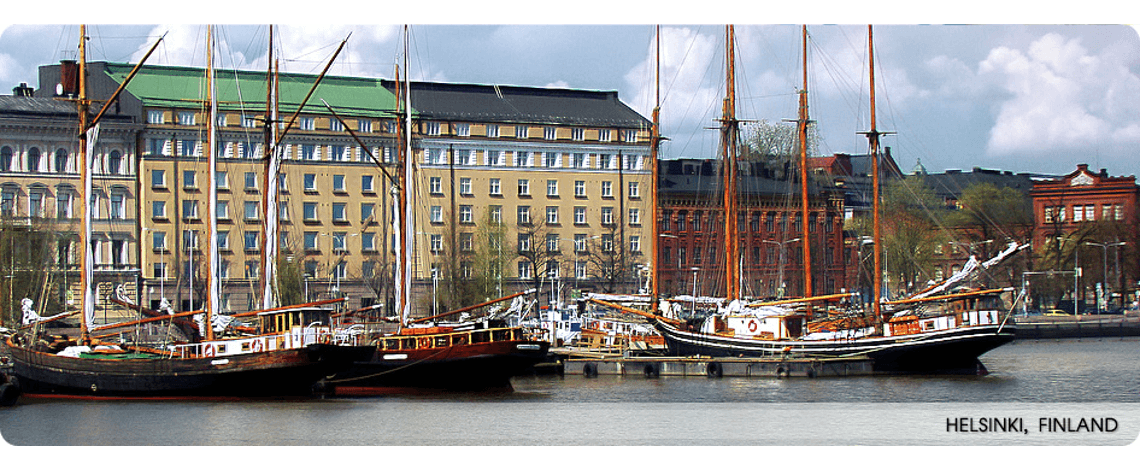 History of the Thai-Finnish Trade Association The predecessor to TFCC was the Thai-Finnish Trade Association (TFTA). The inspiration for the association came in May 1988 in connection with a visit to Finland by the Thai Business Delegation, headed by the Prime Minister of Thailand, who at that time was General Prem Tinasulanonda, In February 1989 an inaugural meeting of the association was held. In the presence of both Finnish companies in Thailand and Thai companies with a business interest in Finland, the objective was defined to serve and promote trade activities between Thailand and Finland. The Thai-Finnish Trade Association was officially established on the 6th of March, 1989.
The Thai-Finnish Chamber of Commerce (TFCC) was granted charter on September 21, 1992 by the Royal Thai Ministry of Commerce. The primary objectives were initially to act as a contact, resource and information point for Finnish businesses in Thailand and for Thai enterprises interested in doing business with Finland as well as to develop relations between the two countries in all areas. TFCC is a member of the Board of Trade of Thailand (BoT) where the Chamber President is granted the status of Director representing not just Finland but also Denmark, Ireland, Norway and Sweden. TFCC is a member of, and works closely with, the Joint Foreign Chambers of Commerce in Thailand (JFCCT), on issues of common concern for foreign companies in Thailand. The monthly Presidents' Council Meeting provides an excellent forum to meet and exchange ideas with other foreign chambers of commerce.
Organization The policy, objectives, and goals of the Chamber are defined, directed and implemented by a minimum of 7 and a maximum of 15 elected members of the Board of Directors. It is headed by the President who has Vice Presidents to assist him. The day to day tasks are handled by a full-time permanent Office Manager and Assistant.
Services and Activities The Chamber arranges many events and provides many services, including: Arranges regular networking luncheons and business dinners (also jointly with other Nordic Chambers) with interesting speakers covering topics of a business, technical or cultural nature. Arranges social events like the Vappu Party, many networking evenings and the traditional "Pikkujoulu" pre-Christmas party. Arranges sports events like the Go-Karting Race, Ambassador's Cup Golf Tournament and Invitational Nordic Masters Golf Tournament. Arranges cultural events to increase and broaden the understanding of Thai and Finnish culture and history. Arranges site visits to interesting Thai and Finnish companies. Provides information, and sources of information, of specific interest to its own members. The information can be related to business in general, government issues, important events or other foreign chambers' activities. Maintains an informative website.
Membership The Chamber has following types of membership Individual Membership, Honorary Membership, Corporate Membership and Business Club membership. Our current members are companies and individuals from a wide spectrum of industries and services. We welcome individuals and corporations wishing to take part in our work to develop and promote business relations between Thailand and Finland.
Past Presidents
1992-1993 Esko K. Pajasalmi
1993-1994 Timo Jokinen
1994-1996 Boonchai Bencharongkul (Esko K. Pajasalmi, Alternate President)
1996-1997 Vibul Vongsiridej
1997-1999 Mikko Savilaakso
1999-2002 Sam-Erik Ruttmann
2002-2004 Mikael Wahrn
2004-2008 Mikko Savilaakso
2008-2009 Martti Ranin
2009-2010 Petri Deryng
2010-2014 Marc Spiegel
Current President
2014-Present Pornpracha Wattanakijsiri